VANSAD Automation Limited is the Authorized Representative, System Integrator and loT Certified OPT022 Partner for the Caribbean Region.
Our loT Solutions
Creation of Centralized Control Room:
Creation PC based HMIs on Central PC with large Monitors to Visualize & Control Plant
Creation of SQL Databases for Manual data entry or Automatic transfer of field information from instruments and equipment
Setup Historian Server to Archive years of Plant data
Setup Trending and Analysis on Centralized PC
Setup Onscreen, SMS and email Alarms
Setup Event Logs
User access based on Security Privilege
Operator and Management Dashboards to Visualize all Operations
Automatically generated Customized Reports wrt Transfers / Usage /Consumption and Cost
Assistance with Integration into SAP & MS Dynamics
Setup Remote Monitoring, Control, Costing & Reporting for all Areas of Plant:
Setup Wired and/or Wireless Wide Area Network between All Area of Plant & Control Room (SCADA).
Transmit field Information from all Areas to Remotely Monitoring & Control:

Raw Material Storage - Liquids & Solids.
Water Treatment or Demineralization Plant.
Wastewater & Wastewater Treatment Plant.
Utilities Monitoring & Management:

Compressors & Compressed Air Distribution
Boilers & Steam Distribution 
CO2 Storage & Distribution
Electricity Usage & Consumption
Heating & Cooling Systems - Chillers, Pasteurizers, Condensers & Cooling Towers.

Recipe Control & Management - Mixing & Blending, Cooking, Frying & Baking.
Finish Product Storage.
Bottling, Canning & Packaging Line Efficiency.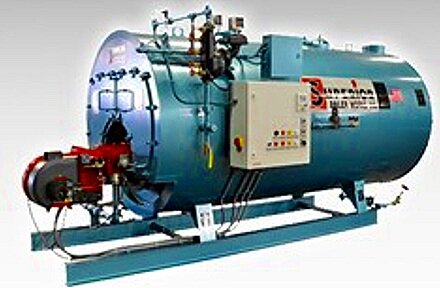 Our Aveva Services
Upgrade and / or Setup and Configure of Aveva License for all products - From HMI to OMI:
Aveva Intouch HMI, Historian & Analytics for Monitoring, Control, Archiving and Reporting
Aveva Pi System HMI, Historian & Analytics for Monitoring, Control, Archiving and Reporting
Aveva System Platform with Operations Management Interface for supervisory, Enterprise SCADA, MES, and loT applications that contextualizes operations processes across the organization
Aveva Operations Control
Aveva Predictive Analytics
Aveva Insight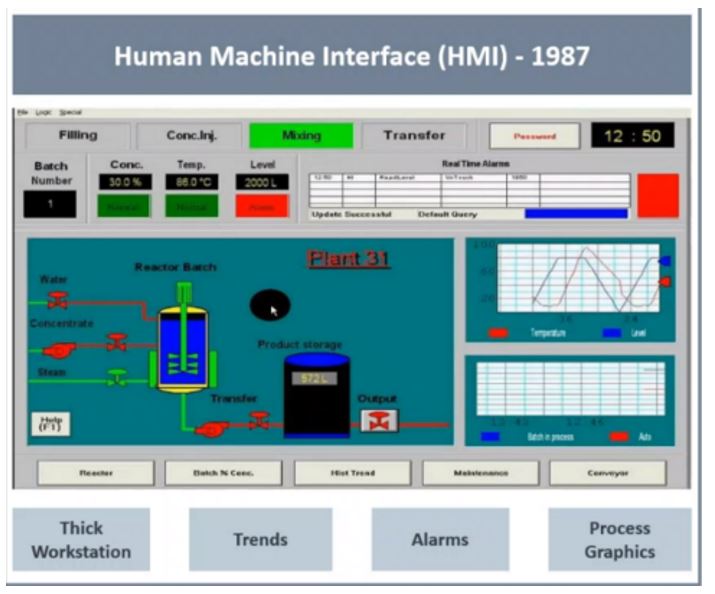 OUR SOLUTIONS
We Specialize in Collecting Plant & Field information from Various Manufactures' Instruments & Equipment and Integrating them into One Common Platform to produce Automatically generated Customized Reports to meet your Operational and Management needs.
Automate, Monitor and Control Backwashing of Sand Filters, Carbon Filters, Softeners and RO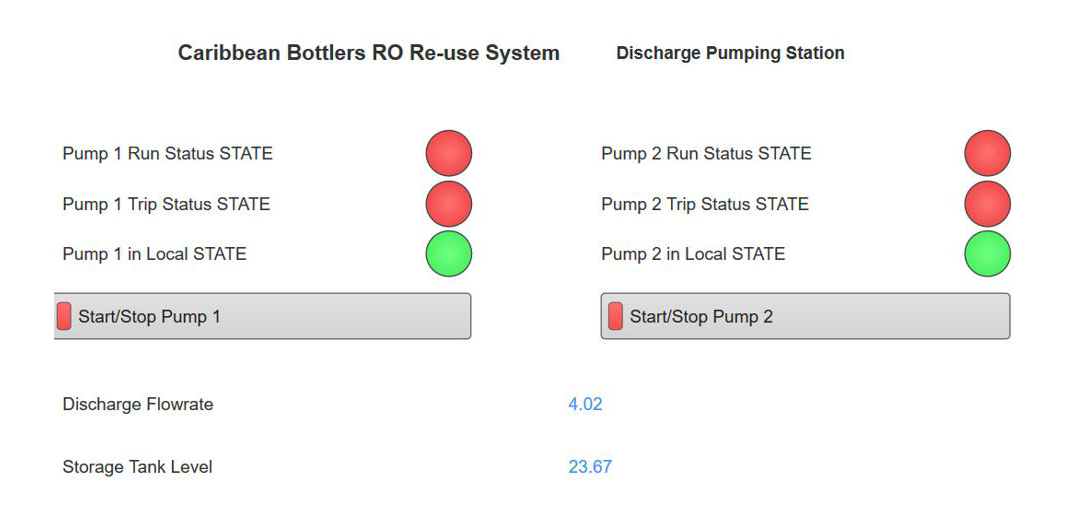 Monitoring and Reporting of Bottle, Can and Tetrapak line Production Runs

Monitoring and Reporting of Production Runs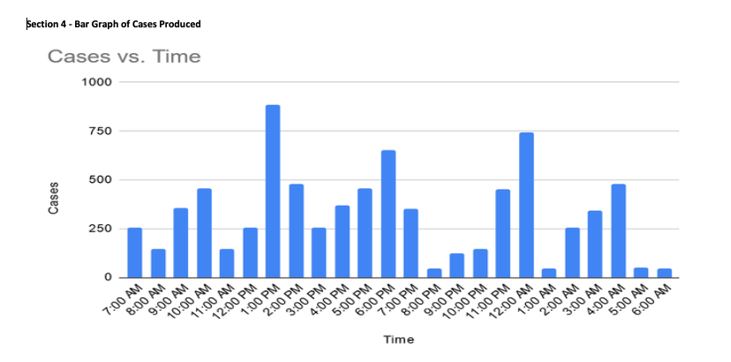 Monitoring and Control of Mixing / Blending

Syrups or Juice Concentrate with Water or Simple Syrup, Alcohol with Water, Acid or Caustic with Water
Recipe Control & Management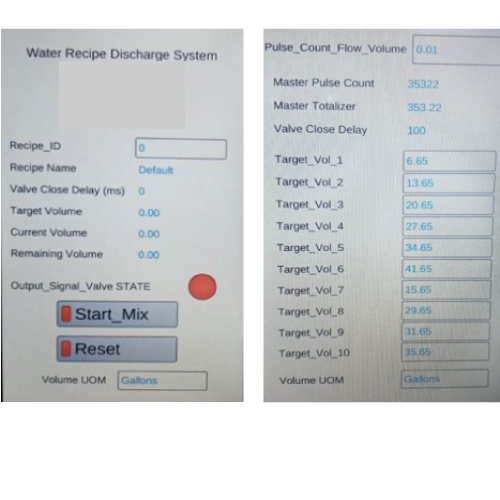 Inventory Management PC HMIs
Remote Monitoring via smartphone HMIs & SMS Alarms
Monitoring & control from smartphone
Remote Monitoring & Trending From 60 km Away
Remote Monitoring & Trending
Remote Monitoring of Metering System
Daily Flow Metering Report
GUYOIL Inventory Management System TGS for 9 Tanks vs FMS for 12 Metering Points in Terminal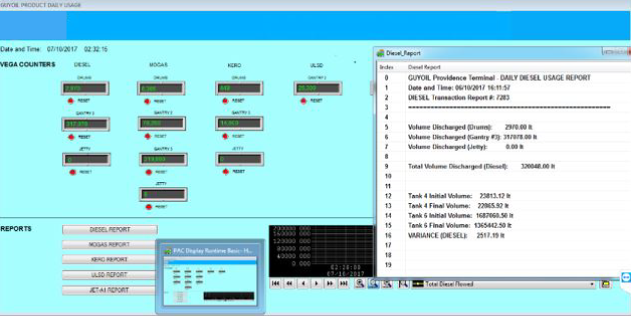 Daily Product Variance Reports — Tank Gauging +/- Flow metering
EBS Ogane LPG Terminal Suriname — PC HMI with Trending
EBS Ogane Terminal Suriname — Custody Transfer Report
SOL LPG Terminal St Lucia — PC HMI & Cabinet
SOL LPG Terminal St Lucia — PC HMI & Report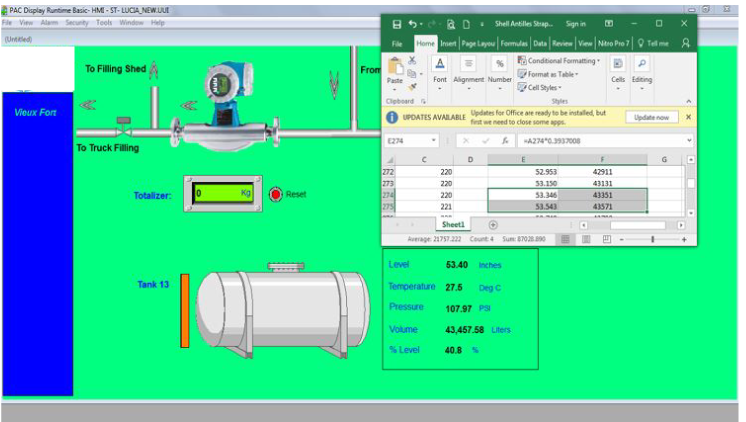 PC HMI for Tank Custody Transfers
Remote PC HMI for J Wray & Nephew, New Yarmouth Facility Custody Transfer TGS vs FMS with Emailed Variance Reports
J Wray & Nephew Project New Yarmouth TGS & FMS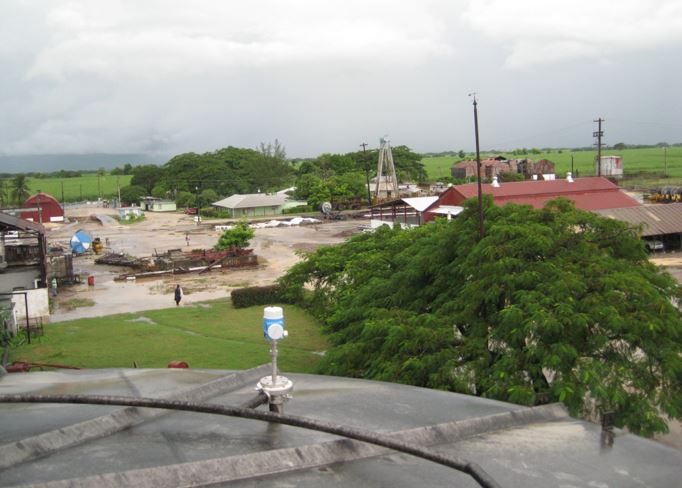 Remote PC HMI for J Wray & Nephew, New Yarmouth Facility TGS vs FMS with Emailed Custody Transfer & Variance Reports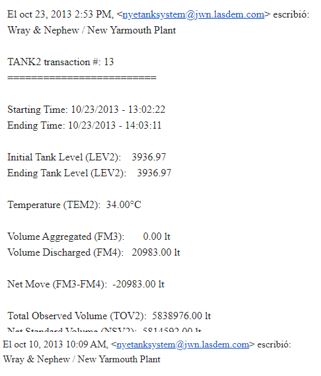 Realtime Monitoring of RP10 Platform Integration with Allan Bradley PLC, Siemens PLC & Motorola MOSCAD
Realtime Monitoring of RP10 Platform Integration with Allan Bradley PLC, Siemens PLC & Motorola MOSCAD
Remote Monitoring of Oil / Water Separator Integration with Siemens PLC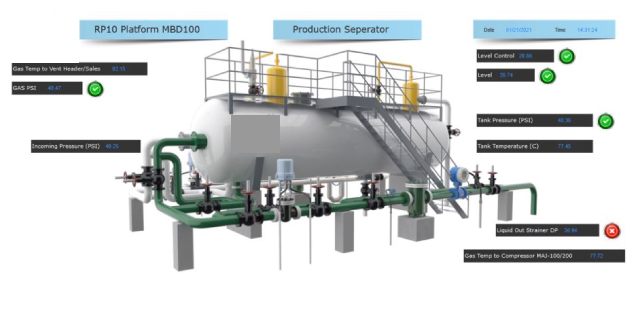 Realtime Monitoring of scrubber integration with Allan Bradley PLC
Realtime Monitoring of RP10 Platform Integration with Allan Bradley PLC, Siemens PLC & Motorola Moscad