Oil

in

WaterAnalyzer &

FAME

Analyzer
FameSpec®
FAME in Jet Fuel Analyzer
The FameSpec® is a compact stand‐alone analyzer that comes in a modern, portable and rugged design. It provides fully automatic and rapid measurement with high sample throughput. All types of FAME, including short chain methyl ester, are detected within a short measurement time.
Based on QCL-IR technology
FameSpec® Analyzer complies with ASTM D8290
Detects all types of FAME
10" High precision (repeatability of 0.8 mg/kg at 5 mg/kg)
Wide measurement range (10 - 400 mg/kg)
Fast measurement (<25 min)
Automated sample preparation
10-port autosampler
Fully portable compact design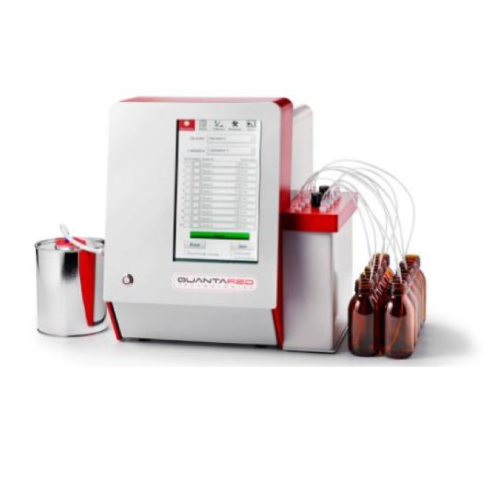 EcoSpec®
Oil-in-Water Analyzer
The EcoSpec® is designed to quantify oil-in-water with an unmatched precision down to 0.1 mg/L using ecofriendly, CFC-free solvents. It is based on patented state-of-the-art quantum cascade laser (QCL) technology and is fully compliant with ASTM D7678. Total petroleum hydrocarbons or oil and grease are quantified in the subppm range within minutes.
The EcoSpec® oil-in-water analyzer enables its users around the world to establish benchmark process control and environmental monitoring.
Based on QCL-IR technology
EcoSpec® Analyzer complies with ASTM D7678
Designed to quantify oil and grease in water or soil
CFC-free extraction
High precision (SD: 0.05 mg/L below 10 mg/L)
Wide measurement range (0 - 2000 mg/L)
Fully portable, rugged design